If you've just started out in trucking and are unsure how to get business flowing, you've come to the right place! The dump truck industry is lucrative, constantly growing, and is generally recession-proof. There is always a need for dump trucks as there will always be infrastructure development.
The U.S. dump truck service market is expected to reach USD $20.64 billion by 2025. Even when the entire globe was under a pandemic, the construction industry was deemed essential and was actively vital in the economy's recovery.
AggDirect is committed to supporting the growth of small businesses in the DC metropolitan area. We are actively bidding on contracts for trucking work and there is no shortage of business for a dump truck in the D.C. Metropolitan area. This gives AggDirect the opportunity to put your truck on the road the same day you sign up, as long as the proper information and documentation is submitted and approved. Simply provide your business information, vehicle information, and your availability – and the work requests will come your way Monday through Saturday (as available). While we get your trucks on the road, here are some tips for you to make your company even more stellar.
Setting Up for Success
Make communication easy.
If you or a company representative is always available for a call, email, or text – you will never miss out on job opportunities. Invest in mobile devices for your personnel to utilize for work purposes and remember to always follow all the laws and regulations about the use of mobile devices.
Go digital.
Manage your records using a software, even if it's only Excel. Back up all your records on a cloud server, such as Google Drive. Automate this process so you never have to worry about accidentally forgetting to back it up. Be prepared to send invoices by email and accepting ACH payments.
Create a Website.
The more information we can learn about you, the more connected we are to you. Websites do not have to be complex, they can even be a simple as one page with your company and contact information. Services such as wix.com or www.squarespace.com can give you an easy professional website.
Use Social Media.
Services such as Facebook and LinkedIn give you the opportunity to build trust with your potential clients. Sharing photos, anecdotes, celebrating holidays, making announcements all help bring people outside of your company into your world. Being on social media also makes it easy for your fans to recommend your services with little to no effort, and their recommendation weighs more than any paid advertisement. Be sure to spend your time where your customers are. If your constituents are primarily on LinkedIn, put your primary effort there. IT may be a process of trial and error in the beginning, but that is ok – the insight gained during these campaigns will be valuable.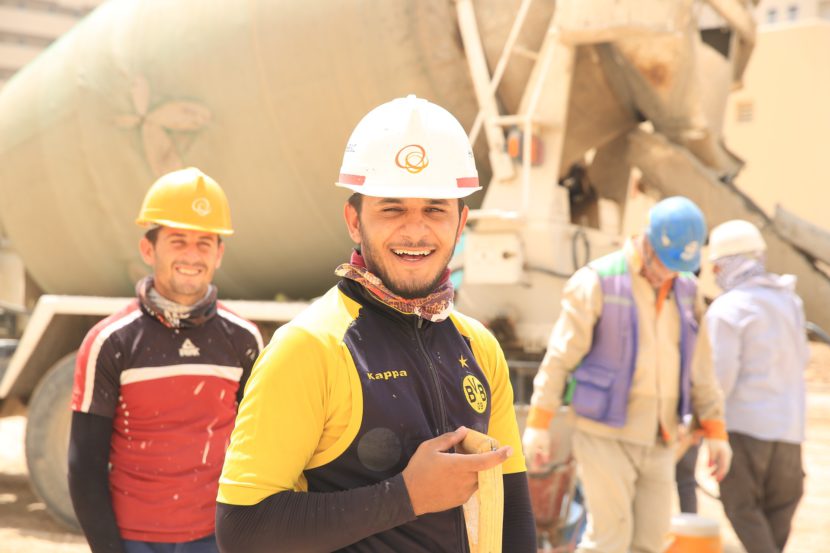 Get reviews.
Most satisfied customers have no reason to talk about their experience with a company, so that puts the responsibility on the you to actively ask for testimonials and five star reviews. The good news is that most satisfied customers are more than happy to do this, so don't feel shy about asking.
Keep in touch.
Completing a project with a customer does not mean the end of the relationship. It's important to thank the customer for the opportunity and touch base every now and again, reminding them that you are there to serve them any time. This does not have to be a time intensive process. It can be as easy as a quarterly newsletter, or an annual holiday greeting card. However, the personal touch has the most lasting effect. A quick phone call once a quarter can be enough to keep you top of mind.
Lastly, track and monitor of all the numbers.
Be as detailed as you can, including dates, budgets, marketing campaigns, and all statistics you can gather. There is a great deal of value in data that can help you be strategic about your company's growth. For example, if you pull an annual report showing that the bulk of your revenue comes from one activity, you have the opportunity to expand your services or narrow down your niche. You can observe trends such as peak seasons, find missed opportunities, and plan for the coming years. 
We'll Take Care of the Rest
Over 500 trucking companies have grown their business with AggDirect in the last four years alone. The work we have provided them, even when seasonally slow, has helped them add new trucks to their fleet and increase revenues year over year. If you are in the DC Metropolitan area and have just started out in trucking, sign up for a demo to see how AggDirect can help you get started on the right foot.