In Alexandria, VA, the $615 million tunnel construction project is officially underway – part of the large-scale infrastructure initiative widely known as RiverRenew. This project will provide a solution for the millions of gallons of raw sewage being dumped into the Potomac River every year. The project "features a new tunnel system that will connect to the four combined sewer outfalls, which currently pollute our waterways on rainy days. The tunnel system will capture millions of gallons of sewage mixed with rainwater for treatment at AlexRenew and the cleaned water will be returned to the Potomac River"(1). 
Tunnel construction officially began on November 1, 2022 using Hazel, a Tunnel Boring Machine (see below). Hazel weighs over 380 tons and will be used for the entirety of the tunneling portion, covering over two miles and expected to take 14 months to complete.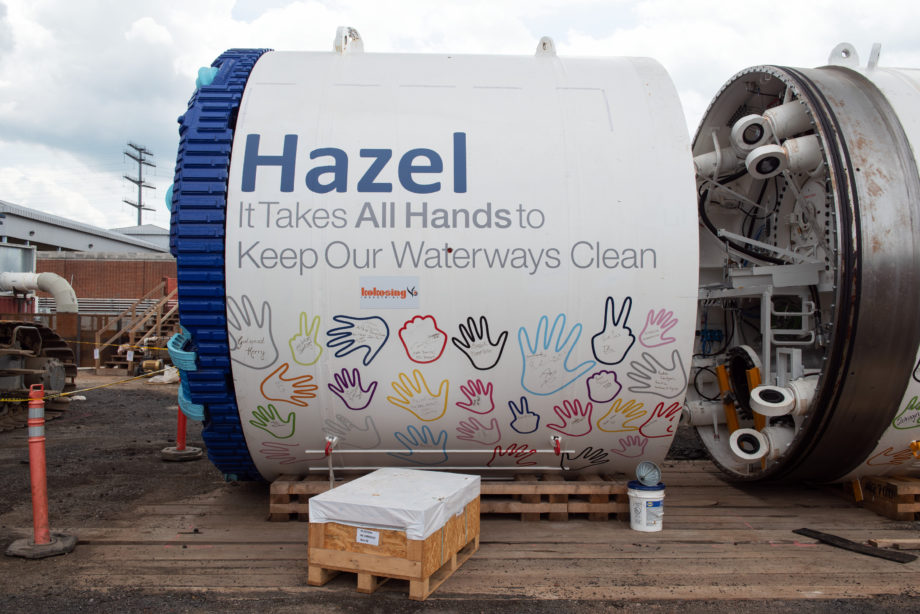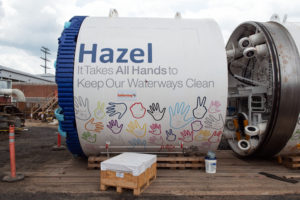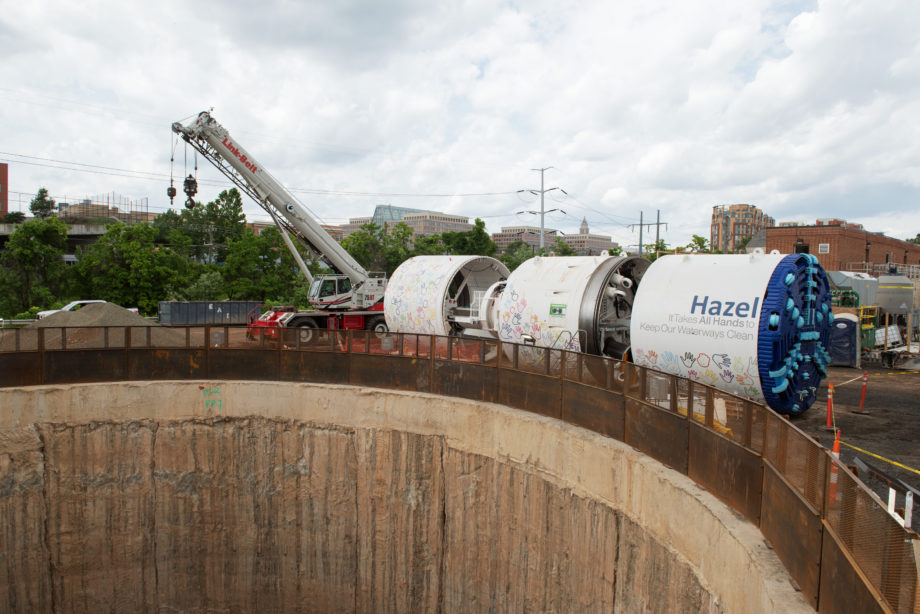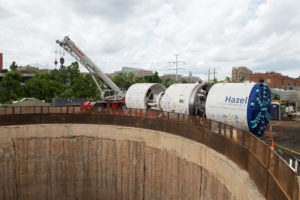 AggDirect is spearheading the material hauling process for this project. The AggDirect platform is instrumental in the success of the overall project. Our dispatch team has been coordinating dozens of trucking companies on a daily basis to support the hauling of various materials, in and out, across multiple sites. Whether the material is piping, muck, or aggregate we are easily able to schedule all routes, pickups, and waste drop offs with ease. 
The AggDirect platform sends a notification each evening to all our drivers with route assignments and information for the following day. The app is the central hub for all parts of the drivers' day. It enables them to view the job details, navigate to the job site, digitize their tickets, and track earnings. If any issues arise – drivers are able to directly contact AggDirect's dispatch services for support. With the recent deployment of new and exciting features, and updates on the horizon, AggDirect will be able to tackle projects of all scopes and sizes with even greater efficiency moving forward.
The AggDirect platform enables us to work with the city of Alexandria on such a large scale and critical infrastructure project. We pride ourselves on our involvement with projects that are directly related to the betterment of our region.
Upon completion, RiverRenew will prevent over 120 million gallons of combined sewage from polluting nearby waterways. For more on the specific environmental benefits and for frequently asked questions check out the links. This project is currently in its middle stages – with completion expected in 2025. We want to thank our partners Alexandria Renew Enterprises alongside the build team Traylor Brothers / JF Shea Company.
We will check back in soon with more updates on the tunnel progress and the other sites as well. Stay tuned on our social media channels for the most up to date information and images!
1) https://alexrenew.com/major-projects/riverrenew#:~:text=RiverRenew%20is%20the%20largest%20infrastructure,dates%20back%20to%20the%201800s.