With cleaning up underway before the next phase of the project kicks off, now seemed a great opportunity to check in on the NEBT project for DC Water's Clean Rivers Project. As large as DC Water's Northeast Boundary Tunnel (NEBT) is, it isn't just a feat of engineering. It's also a feat of collaboration, which AggDirect is proud to be part of, assisting with the extensive excavation work required in particularly complex, mixed-face conditions.
A project spanning 19 locations, AggDirect has been involved since the beginning of the project in 2017. AggDirect drivers have been able to help with the mucking throughout the project site, with over 250 trips a day occurring to continue clearing out the site through all weather conditions. With the busiest work phases going 24 hour a day, 6 days a week, it is imperative for a partner like AggDirect to be able to step up and handle many challenges, including providing job tracking details that are vital to project management for a site of this scale. 
One of the largest infrastructure projects in the history of the District, the NEBT is more than 75 percent complete. The Tunnel Boring Machine, Chris, finished its work in 2021, excavating a five-mile-long tunnel from just south of RFK Stadium to 6th and R Streets NW in the Shaw neighborhood. Although the construction of the tunnel is complete, DC Water still has much work to do to connect the new tunnel to the existing sewer system. That should take another year and a half.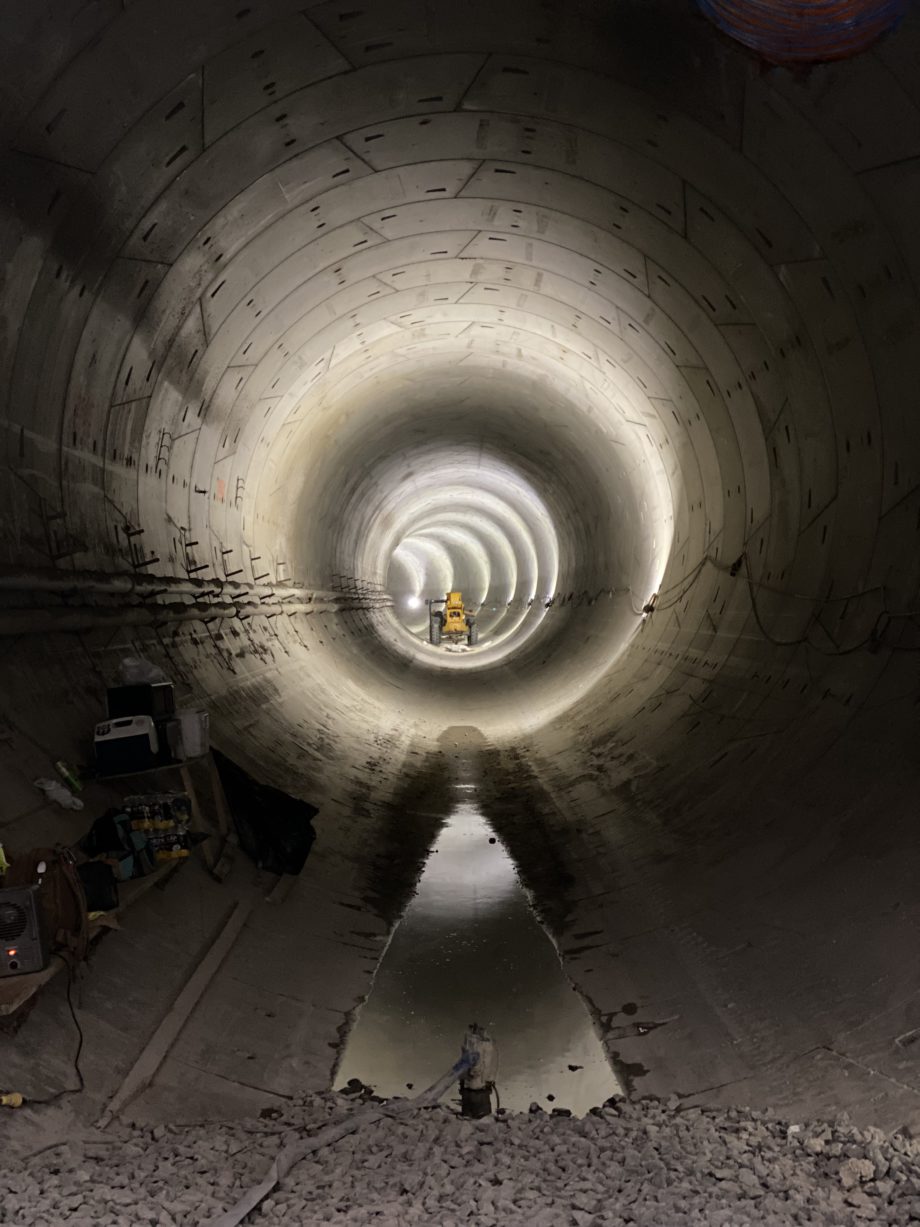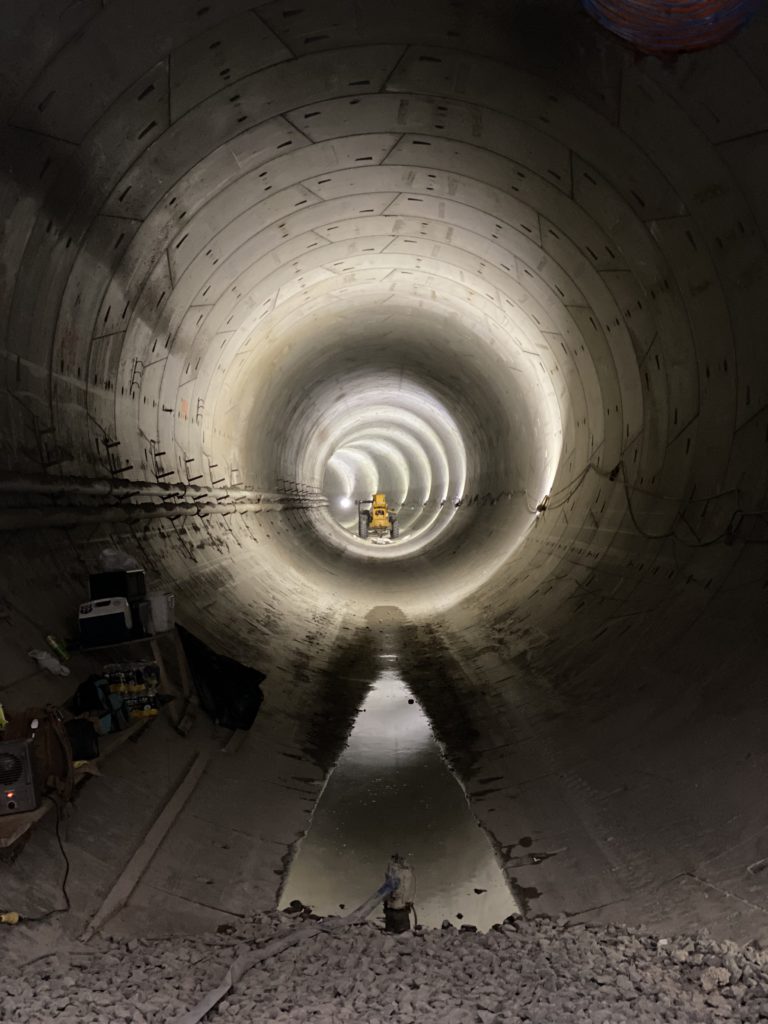 While construction projects are common in the District, it is less common to construct large diameter drop shafts more than 100 feet deep in the street for extended periods. In this case, though, the extensive work has been long overdue. The previous century-old combined sewer system in the District of Columbia was not equipped to handle the population growth experienced during the last 100 years.  The sewer system was undersized and caused chronic flooding for decades. When complete, the NEBT will increase the capacity of the existing sewer system, lessening the chance of severe flooding in low-lying areas of the city while also improving the water quality of the Anacostia River.
Unique aspects of the project include: Ground improvement using freezing technique to allow adit excavation in a very dense urban area of Washington, D.C.; Ground improvement under existing utilities using jet grout elliptical columns; Hybrid ground improvement system using freezing and jet grouting method to allow the adit construction on one of the construction site; Final TBM breakthrough into shaft filled with water; and Unreinforced slurry walls used as support of excavation for the drop shaft construction.
North East Boundary Tunnel Construction Video
To learn more about how the NEBT and the DC Water Clean Rivers Project are already benefitting District residents, visit dcwater.com/nebt.