In 2016, Ceballos Trucking was founded by Henry Ceballos and his wife. Ceballos Trucking is a minority-owned business operating in the Maryland area. Owner-Operators are common in the short-haul trucking industry. Mr. Ceballos saw an opportunity to make a good living, while owning and building his own small business, and he began with just one truck.
"The hardest thing I had to face was finding jobs," he said, "Just me, since I started with one truck driving, making calls to find companies that will give work."
This is a common challenge for anyone starting out in the trucking industry. Trucks and good drivers are desperately needed in an industry with such high turnover. However, many companies and contractors are rightfully concerned about bringing in a trucker with no established history. Mr. Ceballos put his focus on "Getting my foot in the door, making some connections to put my name out there."
Fortunately for Mr. Ceballos, his quality work and customer service was widely received. The customers who took a chance with him felt so confident in his work that they actively referred him to others in their field. Four years later, Henry has four trucks in his fleet and has hired drivers to do the labor, while he operates and manages the business with his wife.
On Being an AggDirect Partner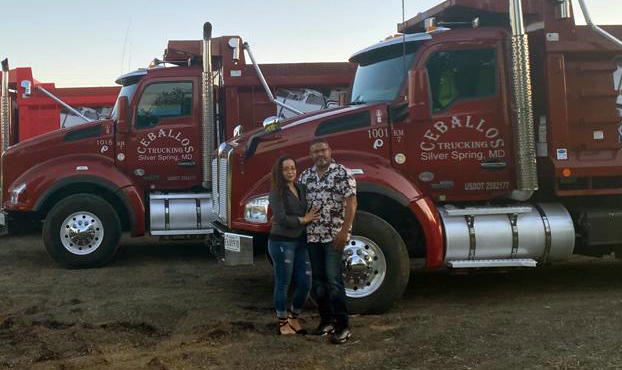 We asked Mr Ceballos about his experience working with AggDirect, and he says it has been a completely different experience than working with any other company.
"You have a system that no other company has," Henry says, "Other companies don't have a way to add business when things are slow. AggDirect keeps me busy in the winter."
As an owner, Mr. Ceballos has managed to scale his business utilizing AggDirect to assist with the business management. With AggDirect he can track his trucks, view tasks and job tickets as well as track his invoices and finance from jobs performed with the AggDirect app turned on. The AggDirect dispatch team proudly says that they can always count on Ceballos trucking to provide quality service.
"AggDirect helps me work better and faster, and my drivers have no complaints on those jobs. When other companies try to bring us on, AggDirect always offers better compensation. I'd rather stay with you guys."
Henry's goal is to have 10 trucks operating in his business. AggDirect has every intention of helping Ceballos Trucking meet that goal.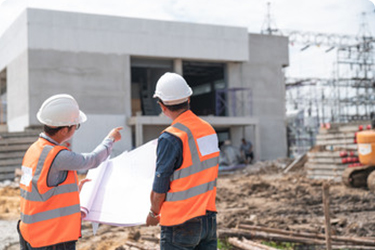 AggDirect is actively bidding on contracts for trucking work on a regular basis. The ongoing projects are operating fully, and there is no shortage of business in the D.C. Metropolitan area. If you also have a trucking company and are looking for work, register with AggDirect , and we can put your truck on the road as soon as your account is approved approved. Simply provide your business information, vehicle information, and availability – and the work requests will come your way Monday through Saturday (as available).
We Want Your Story!
How did you start your company? What struggles did you face? How did you overcome them? Let's talk about you. Send us your contact information and our customer service department will call you to feature your organization. We look forward to speaking with you!