AggDirect has been contracted by The Berg Corporation in the preparation for building six new public schools in Prince George's County. Through a public-private partnership (P3), the first in the nation of its kind, the design, financing, construction, and maintenance of the schools will be bundled. This alternative construction financing project will allow for all six schools to be built and online by July 2023 —  typically, building one school alone would take seven years.
Formally known as the Blueprint Schools Program, the initiative supports approximately 8,000+ students at the new Drew-Freeman, Hyattsville, Kenmoor and Walker Mill middle schools, as well as a new middle school and K-8 school in the Adelphi and southern areas of the county. This pioneering delivery approach is designed to cut the delivery time in half with lower construction costs and preventative maintenance.
Right now, all eyes are on Prince George's County Public Schools' deal structure and the details of the resources, risks and incentives.
Work began in June 2021 after groundbreaking on all six schools. When undertaking an ambitious endeavor along these lines, tracking and reporting progress could not be more important. As one article stated, "Right now, all eyes are on Prince George's County Public Schools' deal structure and the details of the resources, risks and incentives." 
This is one of AggDirect's biggest contributions. In discussing AggDirect's role in the work being undertaken, Jake Horn, Operations at The Berg  Corporation, said, "[The AggDirect] website has been great for going back and having the most accurate reporting you can of the loads being extracted, the timing of the work. For the accounting side, it's really beneficial to see how our progress compares to the bidding."
The Berg Corporation has also undertaken to ensure that 75% of the construction, demolition, and excavation materials will be recycled instead of going into landfills. AggDirect has been a valuable resource in achieving this goal, educating partners on alternative options for reclamation centers. As Horn stated, "That has been very beneficial to learn about and change how we're able to operate."
An Investment in the Future
"It is vital that we continuously invest in our students' future and today's announcement will allow us to do just that," said said Dr. Monica Goldson, Chief Executive Officer, PGCPS. "Throughout this process, Prince George's County Public Schools has remained committed to our goal of supporting our students at every stage of their educational experience, ensuring they have every tool needed for success. We cannot afford to wait another 10 years to provide our students, teachers and communities with new state-of-the-art facilities. I look forward to working with Prince George's County Education & Community Partners to complete an investment that is long overdue."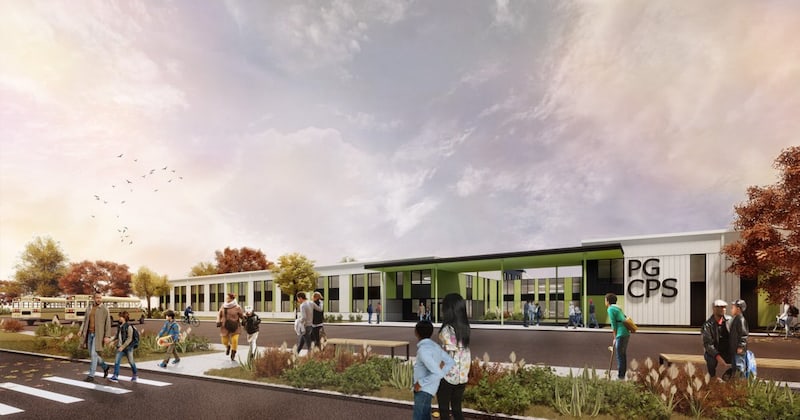 AggDirect is proud to continue its partnerships and support of the innovative projects of the National Capital Region, providing value through consistent service and added technological benefits in tracking and analytics.
The Prince George's County Education & Community Partners consortium includes developer Fengate Capital Management Ltd., design-build contractor Gilbane Development Company/Gilbane Building Company, designer and architect Stantec, and maintenance services provider Honeywell. JLL served as the technical and financial advisor to Prince George's County Public Schools.